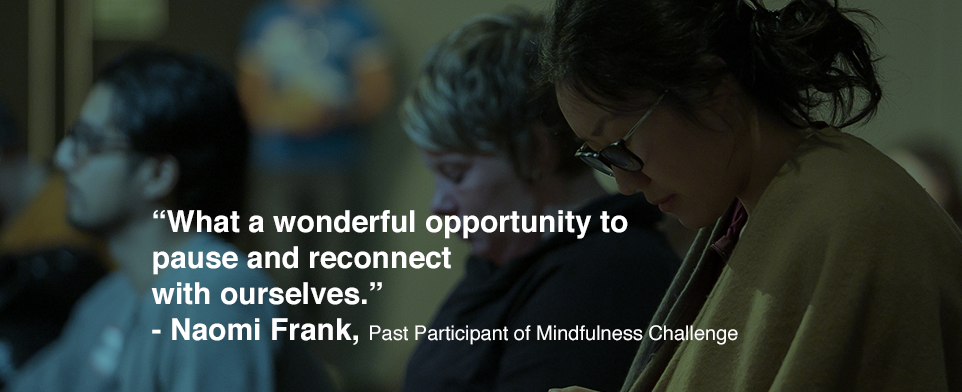 Our theme for 2019 is "Clear Mind – Open Heart," chosen by our amazing lead teacher Susan Woods. Susan is one of the most skilled and sought-after MBCT and MBSR teacher trainers in North America, and has a unique ability to hold a loving and compassionate space.
"Susan's compassionate and skillful presence opened us to the possibility of just being human, of allowing ourselves to experience any emotion with tenderness and love." – MBSR Teacher Training participant
During our time together, we will have the opportunity to be with the movement of experience as it shows up in the body, mind and heart. We will be holding the practice of silence, which provides space to see what is really there. In this way, we encounter being with, rather than needing to do anything about, our present-moment experience.By practicing present-moment awareness, we develop a different relationship to the moments of reactivity, and the story of "I" becomes less important. As the mind settles, the heart opens. We see we are very much a part of the world, not separate. We feel connected. We feel ease. We feel love.
Join us for a 4-hour journey of mindfulness, heart opening, clarity and connection. Anyone can do it! We'll move through a wide variety of practices including sitting meditation, movement, music, gentle yoga, and mindful eating. Designed for everyone from beginner to Zen master.
When:   Saturday, November 9, 2019
Noon – 4:15 pm
Where:  Multiple locations

How it works
Mindfulness Challenge 2019 works like a walkathon or bikeathon – you ask people to sponsor you. We'll provide you with the latest tools and great ideas to make it easy to reach your fundraising goal.
"An incredible and uplifting experience" – Paul Sobocinski