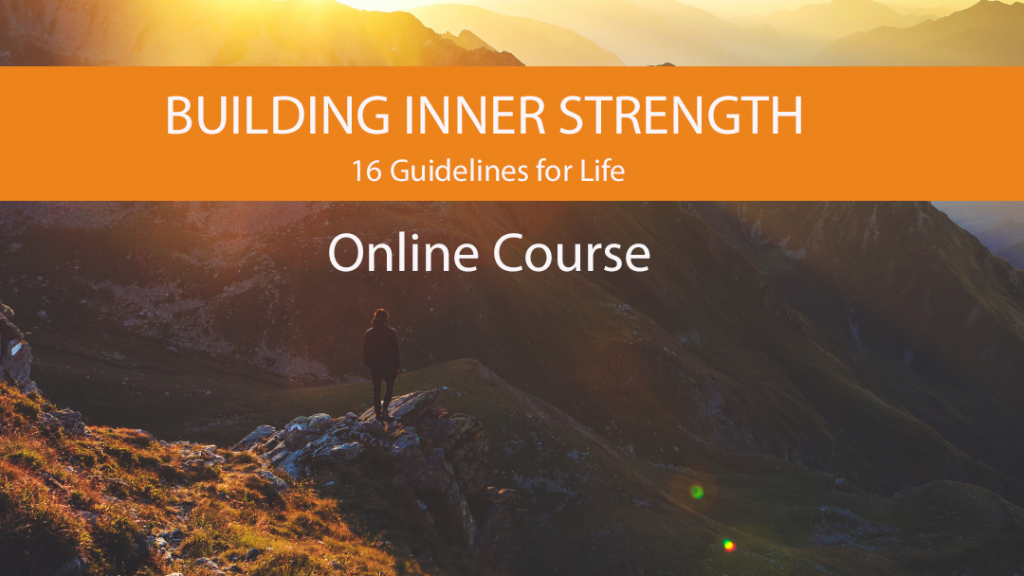 An introduction to the 16 Guidelines to transform your life and relationships. Many of us search all our life for our Holy Grail to happiness and well-being, yet the answer often lies within us.
Drawing on proven techniques from modern psychology, ethics, cognitive behavioural approaches, and centuries-old Eastern philosophy, 16 Guidelines is a holistic approach to increase our emotional resilience, confidence and overall wellbeing.
This workshop is a taster to a two day workshop that looks at the neuroscience behind happiness and introduces "The 16 Guidelines " which provide practical tools for a more meaningful, fulfilled life. The idea behind the 16 guidelines is simple: to change the way we experience the world, we transform the way we think, act, and relate to others to find meaning.
This workshop will teach techniques, including mindfulness, that can be shared with others, to improve personal relationships at home, reduce stress in the workplace, and overall increase your sense of happiness and well being.
Register online on or before Thursday March 25 2021: https://www.eventbrite.ca/e/building-inner-strength-with-16-guidelines-mini-virtual-retreat-tickets-133109422867
Workshop Fee: $45
Early Bird Special:  $35 if you register on or before Sunday March 21 2021.
This workshop will be conducted using Zoom.  After you register you will be provided with a zoom link to the workshop.  The day before the workshop you will be sent a copy of the workbook you can use during the workshop.
Elizabeth Skronski is an accredited 16G Level 1 and Building Balanced Empathy facilitator based in Ontario, Canada. She is an experienced consultant and mindfulness coach with a deep interest in bringing the 16 Guidelines to the Business and Corporate communities and help create a positive impact.