Finding Your Happy: 16 Guidelines for Life
~ a full day interactive retreat
How would it feel to wake up every day with an inner knowing that whatever the day threw your way, your happiness was unshakeable?
Finding Your Happy: 16 Guidelines for Life are workshops and tools based on a set of values that aim to encourage positive qualities in your life. They help you to change how you think, how you act, how you relate to others and how you find meaning. By noticing our patterns of thinking, speaking and acting, and understanding how our minds work through mindfulness and self-enquiry, we can find lasting fulfillment. 16 Guidelines can give you transferrable skills to create a cascade of impact, beyond just self-improvement. Equipped with better knowledge of ourselves we can break through our limiting beliefs, transform our relationships, make better decisions, and find peace of mind even on the most difficult of days. We can find our happy!
Who is the course for? 16 Guidelines is useful for people of all ages and backgrounds.
It is particularly ideal for:
Teachers and careers or those in support roles
Coaches and psychologists
Those who work in business environments
Anyone seeking practical tools to bring about positive change in their life
16 Guidelines offers a training path to become a 16 G facilitator.
What you will do
The Guidelines use mindfulness and group exercises based on compassion and ethics and are designed to enhance your mental wellbeing, strengthen emotional resilience, and build positive relationships and communities, bringing happiness to you and those around you.
In our workshops you will take part in partner and group work as you practice mindfulness exercises and individual meditations, reframing and pre-framing your thinking.
You will be given a set of the 16 Guidelines cards.
The 16 Guidelines book will be available for sale – $25.00
The 16G have attracted everyone from neuroscientists to school teachers, corporations to social services agencies, parents to community builders – anyone who is in need of motivation to change their outlook and practices. The 16G are currently being used for personal and cultural change in hospitals, schools, social service agencies, drug rehab, hospices, universities, youth-at-risk programs, youth leadership programs, businesses and prisons as well as in families, communities and neighborhoods. For further information go to http://www.16guidelines.org/
16 G Facilitators: Arunas Antanaitis & Sharon Babineau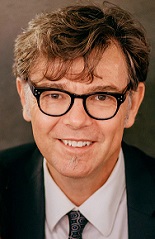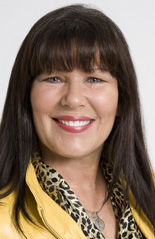 Arunas and Sharon are accredited 16G Level 1 facilitators based in Canada and co-directors of Mindful Solutions for Change providing mindfulness-based wellness programs to the business community.
Details for the day:
Dress comfortably, layers are best.
Bring your lunch. There are no restaurants within reasonable walking distance.
Morning and afternoon snacks are provided along with tea/coffee/water.
If you are associated with an organization that promotes mindfulness feel free to bring promotional material for our community organizations table
Free Parking
Doors open at 9, event starts promptly at 9:30
Location
McMaster Innovation Park
175 Longwood Road
Rooms 1C & 1D
Hamilton, Ontario L8P 0A1