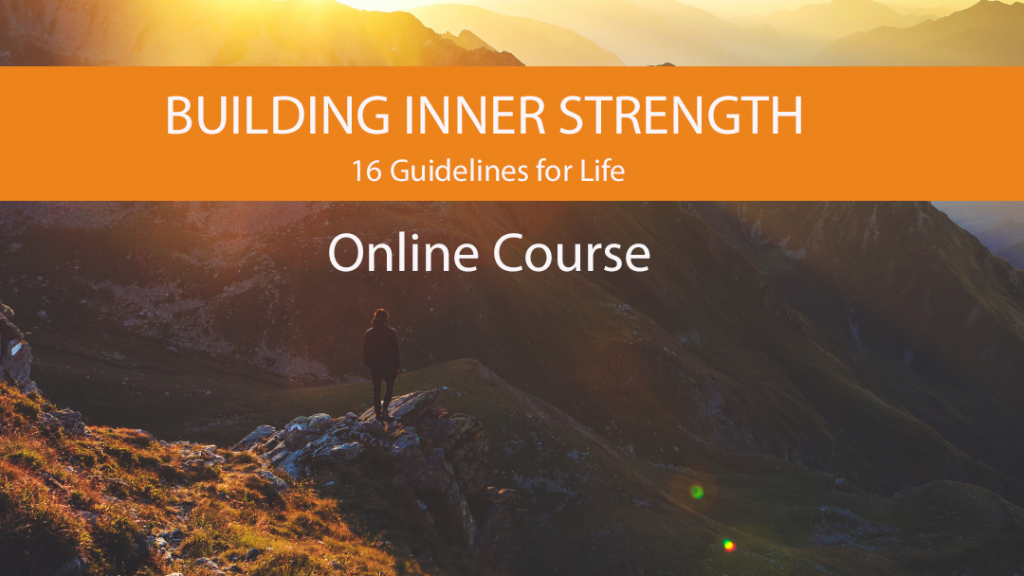 Online Course: 16 Guidelines Level 1 – Building Inner Strength
September 15, 17, 22 and 24, 2020

     

12pm-3pm EDT
The workshop provides practical tools for building inner strength and a more meaningful, fulfilled life based on the 16 Guidelines for Life.
Join us for this  12-hour ( four 3hr sessions) live online course to experience mindfulness, engage in interactive activities and small group discussions. Together we will reflect, discover, and challenge our habitual assumptions. During these challenging times we can support ourselves and others to reduce stress and anxiety by nurturing our positive qualities.
Course facilitator: The course will be led by Sharon Babineau. Sharon is an accredited 16G Level 1 and Building Balanced Empathy facilitator based in Hamilton, Canada.
Location and Times:  Sessions take place online via Zoom from noon to 3pm EDT (Toronto), 9am-12 noon PST (Vancouver)